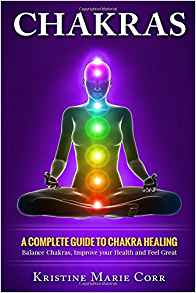 Book: Chakraa: A Complete Guide to Chakra Healing
Book: Chakras, A complete Guide to Chakra Healing
Healing: Balance Chakras, Improve your Health and Feel Great (Chakra Alignment-Chakra Healing - Chakra Balancing.
What is Chakra Healing and How can you apply its principles throughout your life? Learn the basics today with this straightforward book.

Are you looking to uncover the immense natural energy you can enjoy when your chakras are balanced and healthy?

Do you find yourself looking for a path that can help you unlock the secrets to happiness, energy, and wellbeing?
---
We Also Recommend