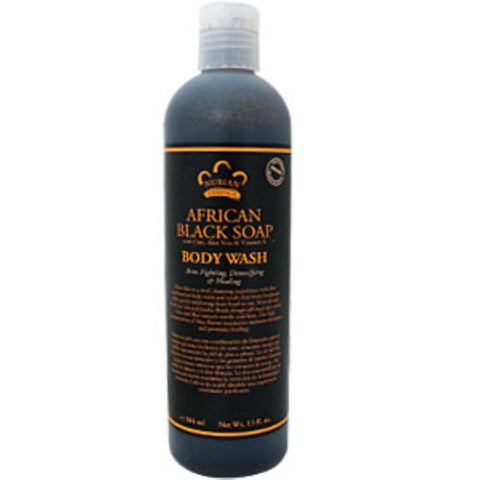 African Black Soap with Oats and Aloe Body Wash 13 oz.
Treat skin to a total cleansing experience with this combination body wash and scrub that treats breakouts while gently exfoliating from head to toe. Mineral-rich Dead Sea Salt and Jojoba Beads slough off dead skin while Oats and Aloe extracts soothe and firm. The high concentration of Shea Butter maximizes moisture retention and promotes healing.
Heritage: African Black Soap, made from palm ash, tamarind extract and plantain peel has been used in Africa for centuries to treat eczema, acne, oily skin Historical references to Shea Butter, a staple of African pharmacology, date back to the reported Shea Butter caravans of Cleopatra's Egypt.
Suggested Use
Daily use will result in cleaner, clearer, healthier skin.
Description
Certified Organic Ingredients
With Oats, Aloe Vera & Vitamin E
Acne Fighting, Detoxifying & Healing
Skin Type: Acne, Oily & Troubled Skin
---
We Also Recommend