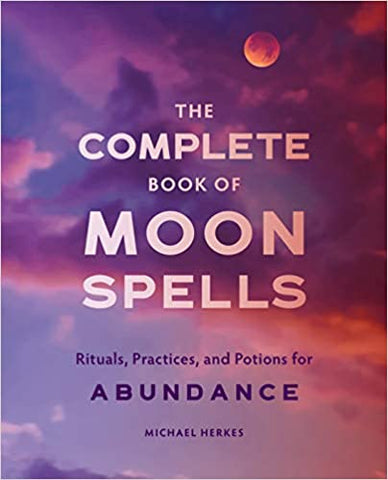 Complete Book of Moon Spells: Rituals, Practices and Potions for Abundance
Use the magical power of the moon to manifest love, money, health, and success.
For centuries, the moon has enchanted generation after generation with its beauty and might. This comprehensive guide documents the science, folklore, and phases of the moon and applies it to the art of practicing moon spells. Master the rituals and potions for attracting money, love, and success with this complete book of moon spells by The Glam Witch. Also known as Michael Herkes, the author is a trusted tarot reader, nationwide speaker, and a regular contributor to Witch Way Magazine. In this primer, he shares his moon magic wisdom to help you achieve your goals and desires.
The Complete Book of Moon Spells will teach you to:
Harness the power of the moon―with an understanding of a brief history of moon magic and the cycles and phases of the moon.
Craft your own manifestation lunar tool kit―learn the methodology, impact of timing, and importance of space to cast your own moon spells.
Set intentions and take action toward your goals―with a thought exercise in each section to reflect on your magical journey.
Channel the power of moon magic to attract abundance in your life with The Complete Book of Moon Spells.
---
We Also Recommend