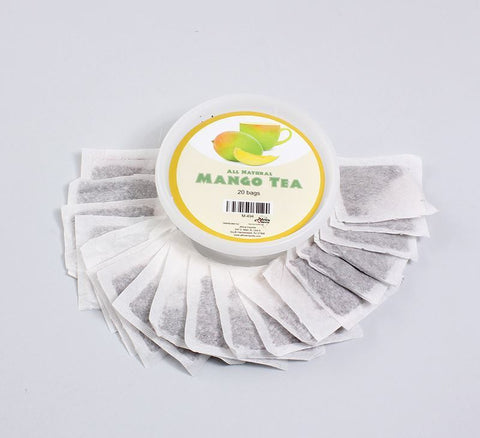 Mango Tea: Refreshing Exotic Blend
Mango Tea
Uplift your senses with this refreshing blend of mango tea. Natural mango is considered to be the "King of fruits" due to its delicious taste and nutritional value. Not only does it taste sweet and refreshing, mango tea has many healing qualities you can benefit from.
Below are just a few of the ways mango tea can help you:
Slow the progression of diabetes. Mango tea has been used by European physicians to help treat diabetes and some physicians say that it slows the progression of diabetes.
Treat hypertension. Research also shows that drinking mango tea can aid in the treatment of hypertension because it helps to strengthen the fragile blood vessels that lead to hypertension.
Weight control. Mango tea contains papin, a known digestive aid. It is helpful in cleansing the intestines and boosting the metabolism, thus helping with weight control.
Help for anemia. Mango tea is rich in iron, which is important for those struggling with anemia.
Antioxidants. Mango tea is bursting with antioxidants that experts say can guard against cancer and regulate blood sugar levels.
This mango tea blend contains natural mango pieces, black tea, marigold petals, and fruit flavor. 20 bags
---
We Also Recommend