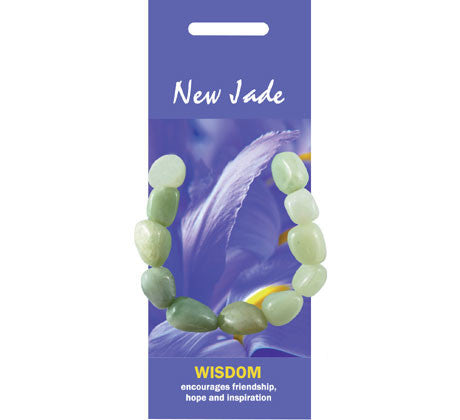 Stone: Jade Bracelet Wisdom
Wear this pretty bracelet to feel the gentle energy of new jade wherever you go. The wonderful energy and soft green color make a great gift too.
New jade is said to bring Wisdom and encourage hope, inspiration and friendship. All jade is said to be extremely lucky.
Combining crystal energy and soothing color, this new jade Wisdom bracelet is a gorgeous gift for someone you love.
---
We Also Recommend