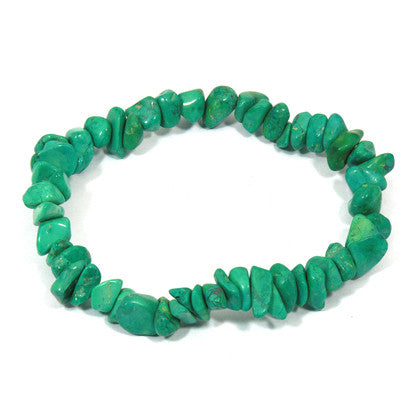 Stone: Malachite Chip Bracelet
This howlite malachite gemstone chip bracelet consists of tumbled, polished chips that show of the dark green marbling of the malachite howlite. The chips are strung on elastic to create a pretty bracelet perfect for all ages.
Malachite Howlite is believed to help calm and balance the emotion, protecting us from physical and spiritual harm.
This versatile crystal is great to carry with you at all times, and this bracelet is a beautiful way to do so.
---
We Also Recommend