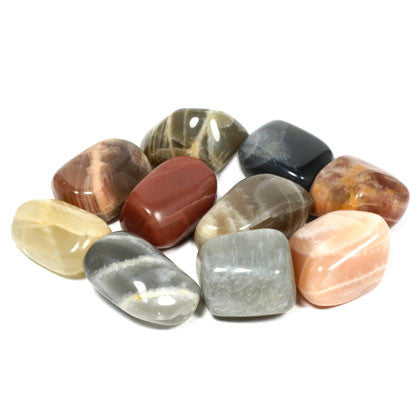 Stone: Moonstone Tumbled
With their soft coloration and caring spirit, these moonstone tumble stones make a great gift. Moonstone is believed to protect and heal both the body and spirit. It is aligned with the moon and can help bring spiritual enlightenment. Each tumble stone has been tumble polished, a process that smooths and polishes the crystal to reveal its unique color and form. Tumble stones are a wonderful way to enjoy crystals, whether for their beauty or healing powers. Our tumble stones make an ideal healing crystal - the perfect size to hold, place on the body or carry with you. They make great gifts and we have a wide range of inexpensive tumbled stones to add to your crystal collection or bring a little natural beauty into your home.
Size 20-25mm
Stones sold by the each.
---
We Also Recommend