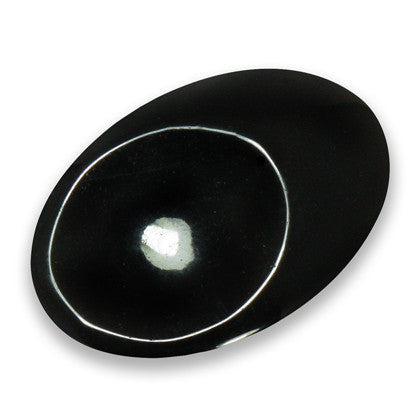 Stone: Obsidian Thumb Stone
Polished to reveal the glossy surface of the crystal, this obsidian thumb stone is the simplest way to carry your favorite crystal at all times.
Thumb stones are used to relieve stress - simply hold the stone to feel calm again.
Obsidian is said to root spiritual energy, strengthening our resolve. It is believed to dissolve fear, shock and energy blockages, perfect for healing and a great gift.
---
We Also Recommend