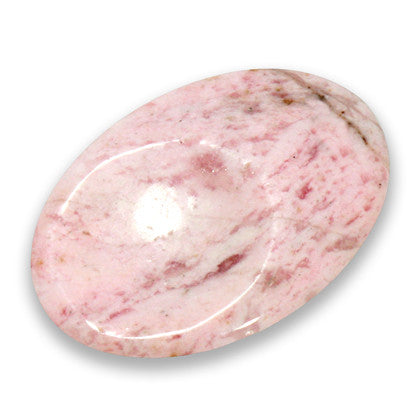 Stone: Rhodochrosite Thumb Stone (Out of Stock)
Let the uplifting healing energy of rhodochrosite into your life with our Rhodochrosite Thumb Stone.
Rhodochrosite is a bright and optimistic crystal. It is believed to help us express ourselves and improves both friendships and romantic relationships.
Also said to bring compassion and good health, rhodochrosite is a great crystal to carry with you. Use this thumb stone in meditation, keep it in your pocket or hold it to center yourself with its positive energy.
---
We Also Recommend