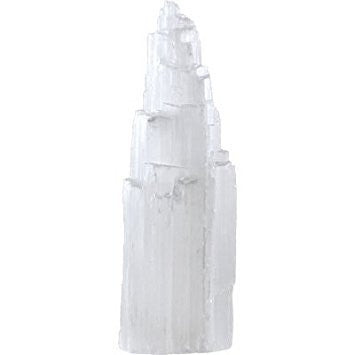 Stone: Selenite Iceberg 6 in tall
Selenite Iceberg 6 inch tall.
This lovely selenite iceberg has been carved out of white selenite and has been left in its natural state. This piece is perfect for any altar, sacred space or home. Place it in any area or space to help neutralize negative energies and to ensure a calm and peaceful environment.
---
We Also Recommend