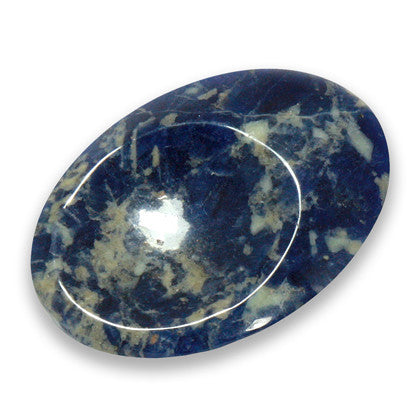 Stone: Solalite Thumb Stone
Sodalite thumb stone is just the right size to carry with you wherever you go.
If you feel stressed or anxious, simply hold the stone to regain inner balance.
Sodalite is believed to balance the intuition and intellect. It is said to enhance communication and meditation. This makes it a great thumb stone to carry, especially good for confusing or nerve wracking situations.
---
We Also Recommend