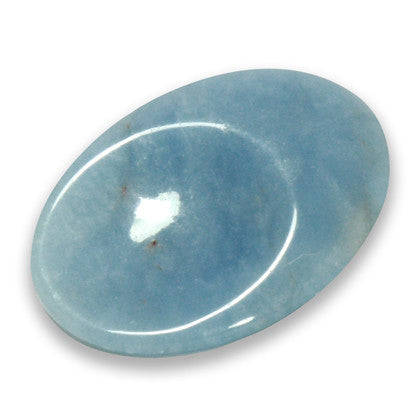 Stone: Thumb Angelite Thumb Stone
Discover the tranquil energy of angelite with this fine angelite thumb stone. This thumb stone has a beautiful pale blue colour and a lovely shine. It has an indentation for your thumb that makes it easy to hold and focus on during meditation or crystal healing.
Angelite is associated with peace, unity, truth and compassion. It is said to encourage contact with angels and spirit guides as well as enhancing spiritual connections. Angelite is also believed to dispel fear and anxiety, replacing them with tranquillity.
---
We Also Recommend