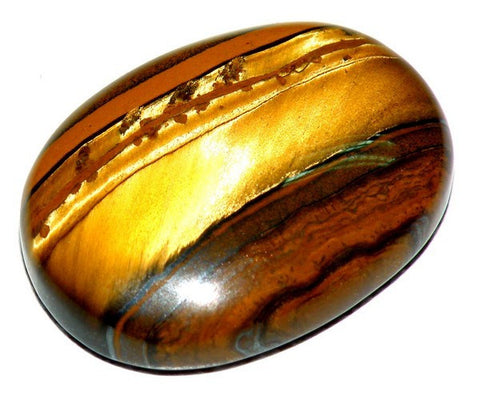 Stone: Tiger Eye Palm Stone
A stunning tiger eye palm stone, polished to a high shine that shimmers with gold. This palm stone is a simple way to feel the positive energy of tiger eye and just the right size to carry with you every day.
Said to bestow the strength and courage of a tiger, tiger eye is also said to lift the spirits and promote creativity and dynamic energy.
Hold this gorgeous stone or use it to focus meditation and feel its rich energy. For yourself or a loved one, this tiger eye palm stone is a truly beautiful crystal gift.
Size 2 x 2-3/4 in.
---
We Also Recommend