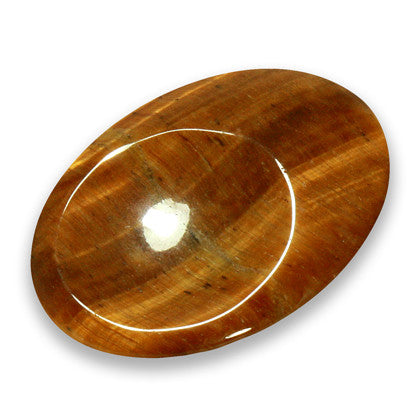 Stone: Tiger Eye Thumb Stone
Our polished tiger eye thumb stones are a perfect way of keeping your favorite crystal on you at all times and shaped to fit perfectly between our thumb and fingers, a must have for any crystal collection. Also known as worry stones, stress stones and focus stones these thumb stones are often used for stress relief, it is believed that when holding the stones they release positive energy and more good things will come your way.
Tiger Eye is believed to promote creativity, ambition and dynamic energy and can be used to combat depression.
We have a wide range of crystal thumb stones available for you to choose from, you can personalize your thumb stone by choosing one by your birthstone or emotional qualities, have a look at our information section to find out more.
---
We Also Recommend